Koh Phangan Half Day Trip (5 hrs)
A perfect half day of sailing. We pass the beach for the famous Full Moon Party on the way of our destination.
After that you can experience a bay that is only accessible from the sea and feels how it was like 25 years ago in Koh Samui.
08:00 to 08:30 — Transfer from your resort to the boat.
09:00 — The Independence departs, sailing towards Koh Phangan. Coffee and croissants served.
10:30 — Arriving at chipsy beach - time to relax or swim.
11:30 — Sailing back to Koh Samui while you enjoy italian brunch and wine.
13:30 — Transfer back to your hotel.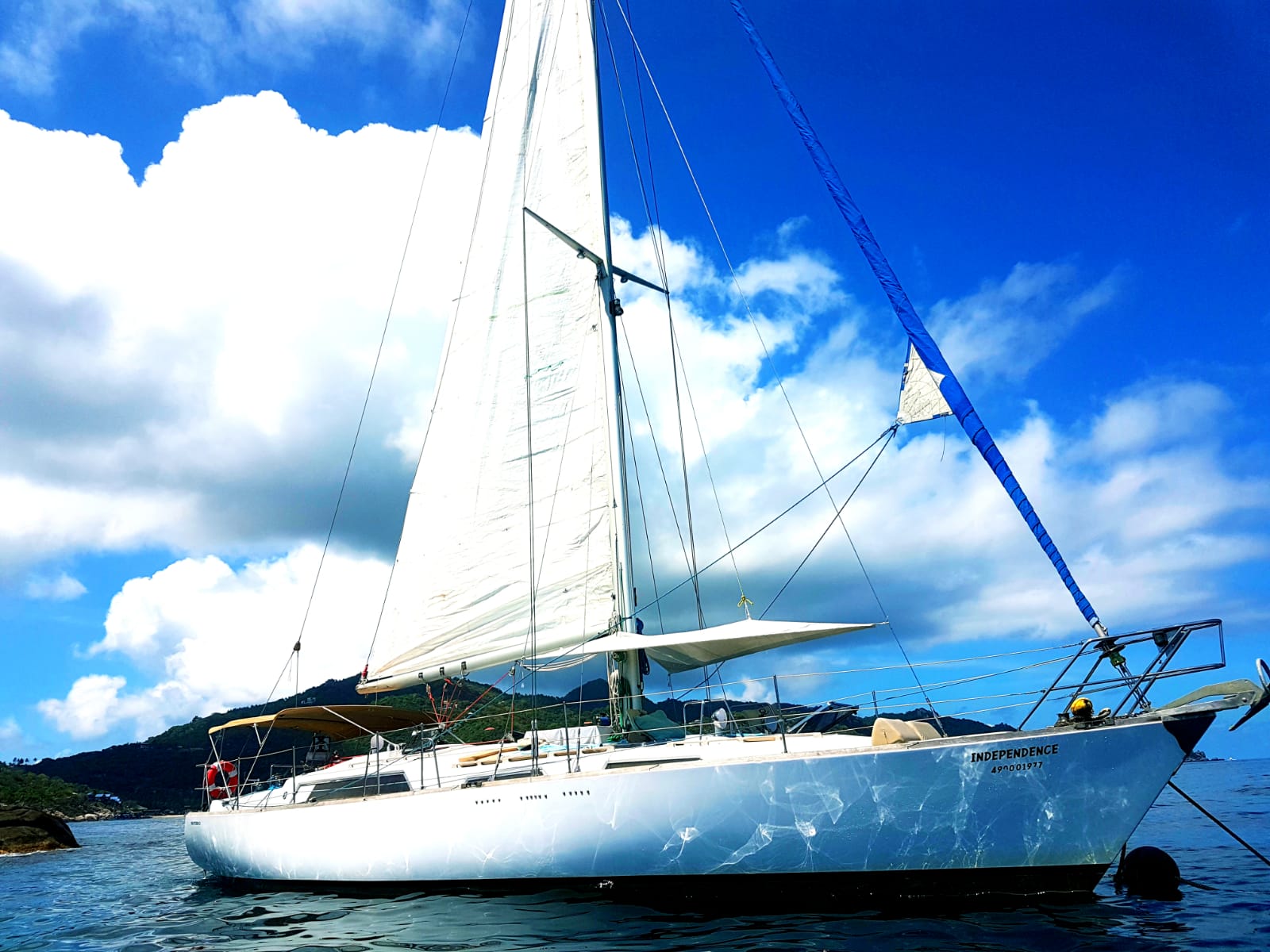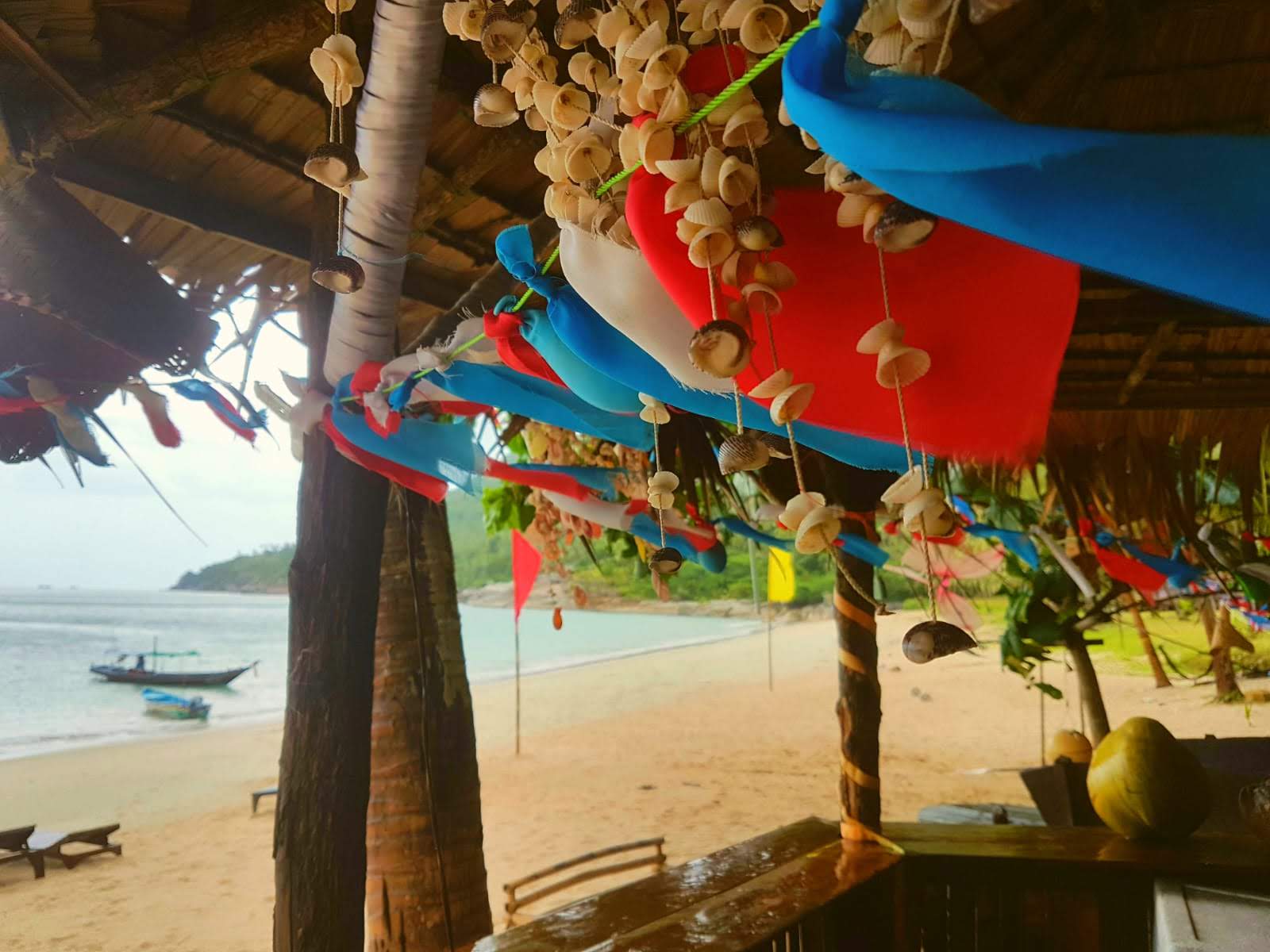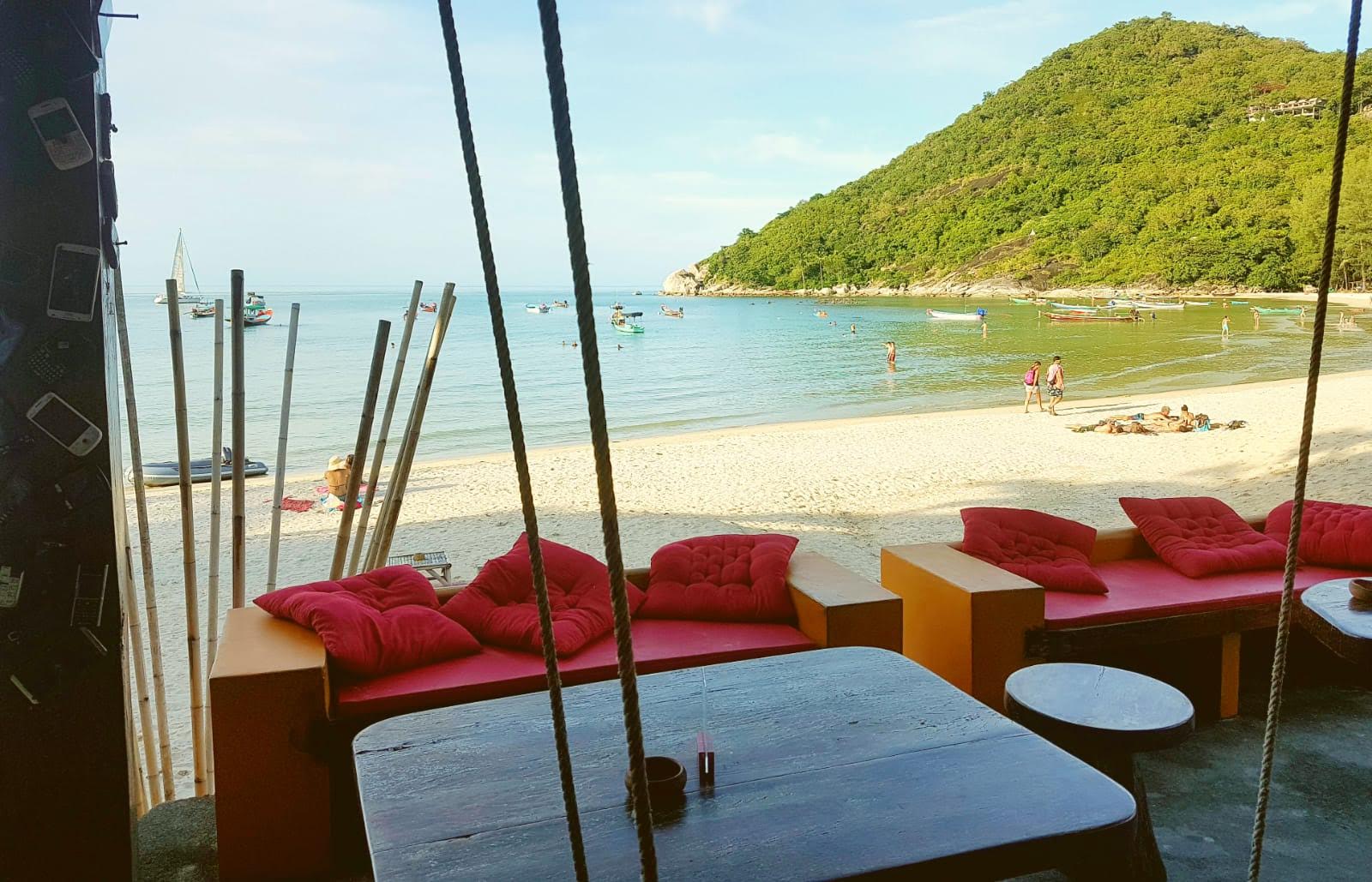 What is included?
Skipper
Hostess
Towels
Water Sport Equipment
Dinghy 3.40 m. 15 Hp
Jasmine Green Tea
Snack & Fruit & soft drink
Beer & Wine Open Bar
Sunset Finger Food & Tapas
Photo & Video by GoPro Silver
IPad Pro Bluetooth speaker
Internet access
Roundtrip Resort tranfer
Insurance
Children up to 16 years old travel for free accompanied by their parents.
Activities on board of
the Independence
The following list shows only some of the activities we offer on board of the Independence:
Take the helm and learn to sail
Snorkeling / Diving
Trail Fishing
Guest trailing (fun hydrotherapy massage)
Pull me up along the 20 meter mast
Fine Dining
Dolphin and whale shark watching
Relax on private beaches
Wedding romantic sailing
Sailing in heavy weather conditions (only for experienced sailors)
If you have special wishes we are always willing and try our best to serve any of your requests.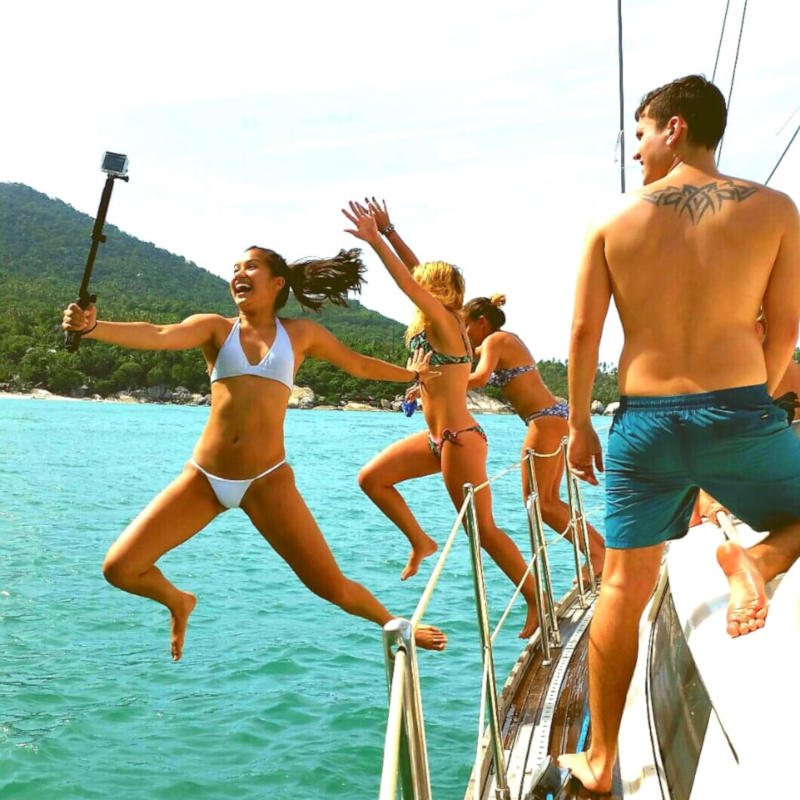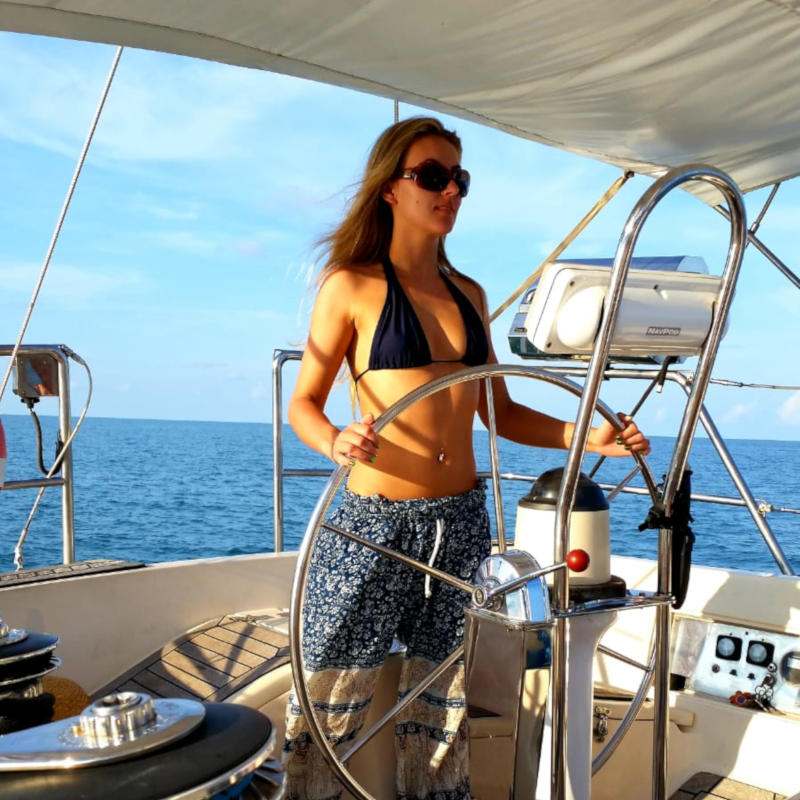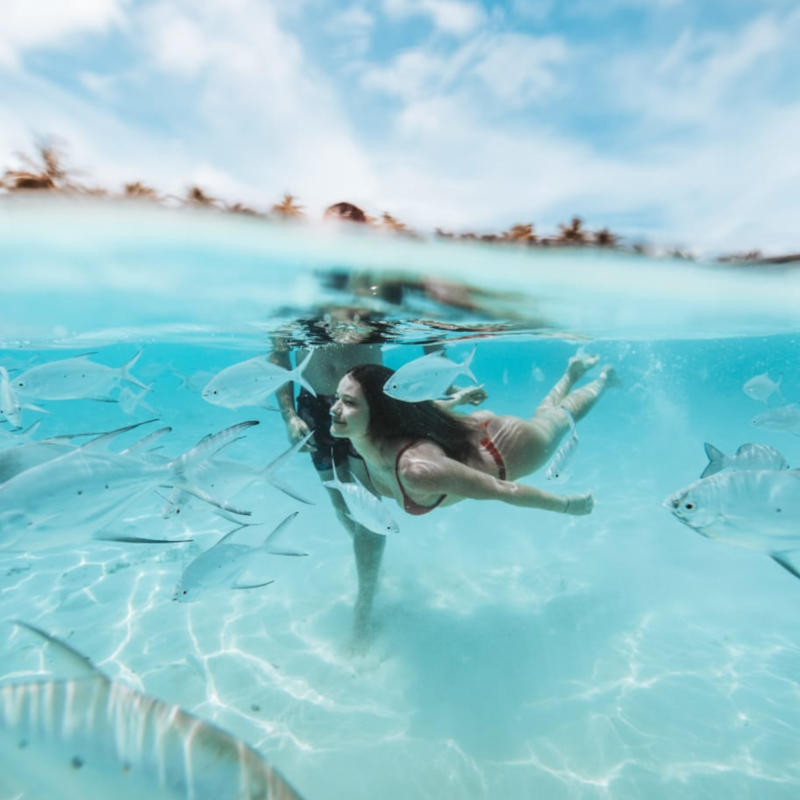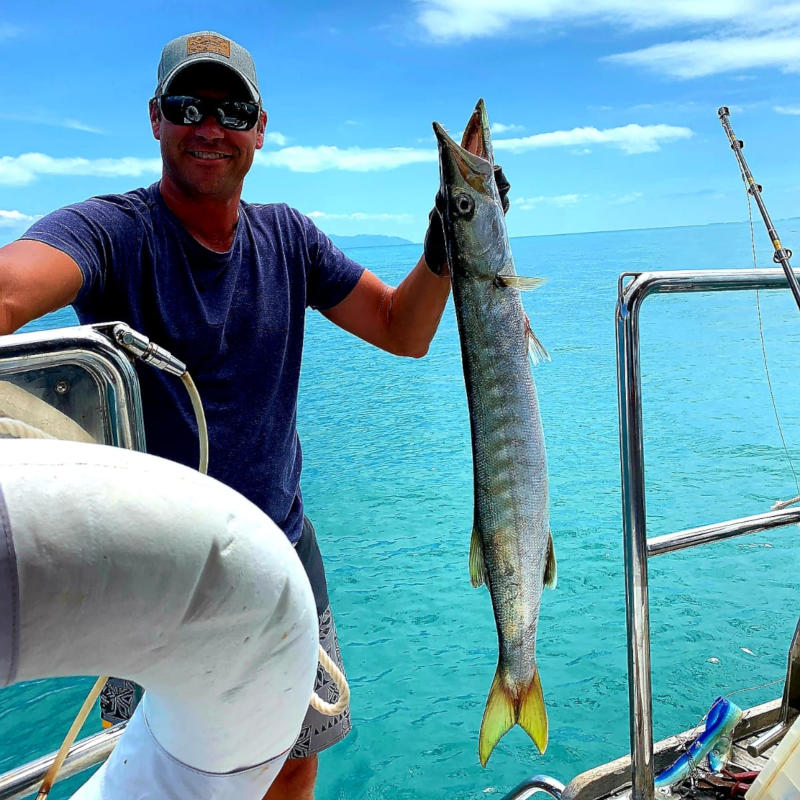 Book now or contact us for further information
Please note: We speak English and Italian.
Payment and Cancellation Terms
All prices include 7% VAT
Full insurance coverage
On Day Tours:

Full payment necessary prior to departure
Cancellations less than 24h before the tour are subject to a 50% cancellation fee of the total amount
Cancellations the day of the tour will be charged full

On Overnight Tours:

2 months before the begin of your cruise: at least 50% of the total price to secure the booking
until 2 weeks before the begin of your cruise: 100% of the total price.
Cancellation up to 2 months prior to the cruise: 50% of the total booking price.
cancellation 2 weeks before up to the day of the trip: 100% of the total booking price.

All payments must be made by cash or bank deposit to Samui Sailing Yacht Co., Ltd.
The company reserves all rights to change the itinerary depending on the weather and sea conditions
Please note that moving trip dates or changing customers on board is possible without additional costs. So instead of cancelling your trip just contact us to reschedule.
Making your holidays unforgettable
Sailing around Koh Samui, Koh Phangan and the Angthong National Marine Park is our business. Discover our offers or contact us directly with your questions.
Contact us now